With its historic buildings, modern facilities and excellent food, Selywn College is the perfect venue for a range of events. The College was founded in 1882 by George Augustus Selwyn, the first Bishop of New Zeland 1841 - 1868. 
Five reasons to book Selwyn College:
Delegates can enjoy the comfort of a new state-of-the-art auditorium with tiered seating for up to 139 people.
The newly refurbished Old Library will offer four breakout rooms for conferences, increasing the total number of meeting rooms to ten.
With 230 en suite bedrooms on site, the College is the perfect venue for residential conferences. 
The Dining Hall, an exceptionally beautiful setting for private dining, described by many like a scene from Hogwarts, has a capacity for up to 130 guests.
The stylish and contemporary College Bar is the perfect space for guests to relax and unwind after a busy day.

Sustainable Facts!
Fryer oil is recycled and would run 26 family cars for a year.
Food waste is bio composted for fertiliser.
The catering team worked with Cambridge Sustainable Food to reduce food plate wastage, which is now at 75g per head.  
Furniture from the Old Library has been recycled to make pens.
 
Venue Insight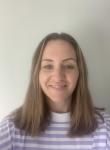 Kelly Hiom is the Conference and Events Manager at Selwyn College, in her 15th year of working in the College, we caught up with her to find out more about her career and this special venue.


 
Tell us where your Selwyn College story starts, Kelly...
I started at Selwyn as the Conference and Events Administrator in 2007 and every day since then, I've experienced something different, I think that's why my career here has lasted so long, I love variety and I love being busy!

I manage a team of 5, which now includes 3 additional conference and events office staff and 2 facilities staff. My job is to lead the College's conference and events activities for Fellows, students, guests, staff and visitors.
What's your most memorable event?
That's an easy one, the most memorable event we have run here, for me personally, has to be my own wedding back in 2015. It was the most wonderful day made perfect by my Selwyn family. A Cambridge College wedding is truly special and no other venue would have beaten Selwyn in my eyes; being married by our current Chaplain in the College Chapel was a real honour.

It's a wonderful place to work, study and visit. We are a very friendly and welcoming community and we always strive to work hard, be flexible and give each event a personal touch.
Tell us something about Selwyn College that we might not know...
Selwyn College's famous Alumni include actors Hugh Laurie and Tom Hollander, author Robert Harris and radio and television presenter, Clive Anderson. In our recently built Quarry Whitehouse Auditorium we have a viewing platform within the rooftop Lantern which gives one of the newest views of the city skyline, you get a wonderful birds-eye panorama of Cambridge's incredible landmarks.