We were delighted to welcome Gemma Birley from Cambridge Sustainable Food recently to give a presentation to our members.
With many catering teams at our venues committed to serving more locally-sourced seasonal food and reducing waste, it was inspiring to hear what CSF is doing here in Cambridge to promote the sustainable agenda. The city has already received a national Sustainable Food Places Silver Award, one of only 5 UK cities to do so and we were excited to hear more about CSFs Going for Gold campaign and how we as event professionals and event venues can get involved.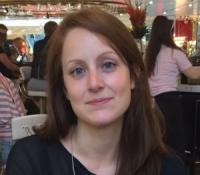 Support
Gemma explained that CSF's key objective is to build a fairer, more sustainable food system which supports both the community and the environment, tackling food poverty and raising public awareness.
We learned that a sustainable food system can deliver food security and nutrition for everyone, an aim that is central to the United Nations' Sustainable Development Goals.
Currently our food system accounts for up to one third of global greenhouse gas emissions, from using fertilisers and pesticides through to food processing, sale in supermarkets, storage and preparation in the home and waste disposal.
Taking action
Many businesses in Cambridge are already taking action and Gemma encouraged the venues present to consider joining CSF so they can benefit from its programme to help create a fairer and more sustainable food system that protects the planet, supports the community and the food economy.
Part of this is CSF's launch of new business awards which recognise achievements in reducing impact on the environment, improving sourcing and supporting society.
It also operates a Sustainable Food Directory which directs organisations to those suppliers who are already operating on a sustainable basis
We caught up with Gemma after the presentation for a quick chat to ask a few questions:
How can venues make their catering operations more sustainable?
There are lots of quick wins to be had – cutting food and wider waste, choosing local and seasonal ingredients, switching to compostable packaging and renewable electricity supplies. A sustainability review of your existing operations and developing a sustainable events policy and action plan is a good place to start.
What are the top five sustainability considerations in choosing dishes for menus?
1. Offer a variety of healthy, plant-based options – meat and dairy generally have a higher carbon footprint than veg, beans, pulses and grains
2. Serve and celebrate local and seasonal ingredients to support our farmers and the climate. Check out the Sustainable Food Directory for local suppliers and find out what's in season here
3. Opt for ingredients with higher environmental, social or animal welfare standards – products carrying the LEAF Marque, Fairtrade or organic certification are all great choices and can be promoted on your menus and publicity
4. Choose sustainably sourced fish to protect our fish stocks. Check out the Good Fish Guide here for fish to avoid and look for Marine Stewardship Council (MSC) certified fish
5. Think about portion size to reduce food waste from customers' plates. Food waste is a big contributor to climate change – if food waste was a country, it would be the third highest emitter of greenhouse gases after the USA and China! 
What is the best way to communicate sustainability credentials to delegates/guests at venues? And what should event organisers look out for?
We recommend engaging guests on sustainability from the very beginning, even before the event begins! Providing details on how guests can travel to venues by public transport or pedal power and inviting delegates to bring their own reusable coffee cup to cut waste are just two easy wins.
Communicate the provenance of food through your menus, offer a variety of appealing plant-based dishes and reduce meat-based options, particularly beef and lamb which generally have high carbon footprints. Avoiding unnecessary paper and packaging and having clear recycling signage in place at the event are also simple changes that can make a big difference.
Information in your publicity, on your website and as table talkers at the event can also be great ways to communicate your sustainability credentials. Adopting a sustainable events policy and regularly reporting on your progress can also demonstrate your commitment to your guests and prospective clients.
When sourcing suppliers, what should venues/event organisers look for?
Asking suppliers for their environmental or sustainability policies is a good first step. It's also important to be clear with suppliers about your environmental commitments and requirements, such as only providing sustainably sourced fish or recycled paper products.
Asking questions about where food and other products come from and how they're made can be a great way to start the conversation and explore opportunities to embed and promote sustainable practices.
How can venues reduce food waste?
Designing out food waste during the event planning stage is the easiest way to do this. Depending on the type of event, asking delegates or guests to pre-order their meal or requesting final confirmation of attendee numbers up to a week before can help to avoid overproduction and leftovers.
Measuring food waste from spoilage, food prep, buffets and customers' plates can also help venues to identify ways to reduce food waste and track their progress. Check out these free tools and guidance to help your venue cut food waste and costs.
If venues have surplus food that is still good to eat, consider offering this out to the community to feed bellies, not bins! Visit our website to find out how to donate.
Gemma concluded by saying if venues only do one thing – they should join the Sustainable Food Business Awards Scheme to celebrate their achievements, raise their profile, reach new customers, attract and retain employees and play their own part in enabling Cambridge to go for gold.
Meet Cambridge can help you find a venue and host the perfect event in Cambridge.
You can make an enquiry by: