The Cambridge Union Society is a historic and impressive Victorian Gothic building in the centre of Cambridge. With a variety of rooms available, including the oldest debating chamber in the world, it sure is a remarkable venue for conferences and events. 
Five reasons to book the Cambridge Union Society:
Located in the heart of the city centre.
Spaces for all types of events from small, intimate weddings to large conferences.
Meet in the very rooms that have hosted the likes of the US Speaker of the House, Nancy Pelosi; actor and comedian Stephen Fry; Jordan Peterson and many more.
Exciting dining options, including The Orator, a stylish, public brasserie and bar.
Dating back to 1866, the venue has stunning Victorian gothic features which can be enjoyed from its beautiful garden; perfect for drinks receptions.
Sustainable Fact!
A recent refurbishment, which included the installation of new boilers, has meant that overall, the building retains heat better than it did previously.
Venue Insight
We caught up with Katherine Connelly, Event Manager at the Cambridge Union Society, to discover more about her role and this truly unique venue.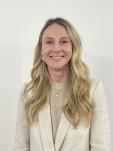 Tell us about your role 
I have worked at CUSEL for 5 years and I've been in the event industry for almost 15 years. 

Working as an Event Manager tends to take on a number of different roles which always ensures my day is exciting! I play host, greeting clients and showing them our venue and what we can offer, I liaise with our lovely suppliers ensuring that we have everything we need to meet our clients expectations and maintain our high level of standards, I implement our creative marketing strategies throughout the day on our social media channels and get to work with an amazing and fun team throughout the day.
What makes The Union unique?
There is so much history here at the Union; I always find myself thinking of the amazing personalities that have taken a seat in the Chamber including US Speaker of the House Nancy Pelosi who visited us last year. Our central location makes us an ideal spot to host a large conference or simply meet a friend for brunch or dinner in our beautiful new bar and brasserie, The Orator.
Tell us something about the Cambridge Union Society that we might not know...
The Cambridge Footlights was founded in the basement of our building. It is one of Britain's oldest student sketch comedy troupes and included names such as Emma Thompson, Hugh Laurie and Stephen Fry.
What can a delegate expect when they attend an event at the Cambridge Union Society?
A smiling face and a high level of customer service. We strive to ensure that all our lovely delegates enjoy their visit with us.  Our recent refurbishment gives us the opportunity to offer lift access to all floors, a beautiful reception area to welcome your delegates and modern facilities throughout.
What can you offer in terms of hybrid events and/or AV facilities?
Our flexible facilities mean that we can offer HD technology in all of our meeting rooms. Our Debating Chamber, which can host up to 350 delegates, has the capacity to record and live stream events making it the perfect space for hybrid events.