Meet Cambridge is Celebrating its 20th Year
SOLD OUT
Join the party at an exclusive fundraiser in aid of CPSL Mind. Featuring best-selling author and Telegraph journalist, Bryony Gordon.

Wednesday 7 November 2018 from 6 pm
Kettle's Yard, Cambridge, CB3 0AQ
Tickets are very limited and priced at £15 per person
Thanks to our generous sponsors, 100% of your ticket price will go to the charity.
Your ticket includes:
A Pinkster Gin cocktail on arrival
Exclusive access to the Kettle's Yard exhibits
Delicious drinks & canapes
The chance to win an exceptional experience with a free ticket to our charity raffle.
SOLD OUT
Meet Cambridge at 20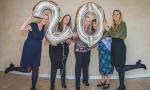 Meet Cambridge is 20 this year.  To celebrate our milestone we're inviting clients and colleagues to join with us in celebrating the vibrant events community that we all play a part of.  Over the last year we have been supporting a cause that is very close to our hearts, CPSL Mind, so as part of our celebrations we'll be giving something back by raising funds and awareness for the vital work and support that CPSL Mind provides for our region. We hope that you join us!
Bryony Gordon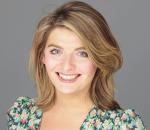 Bryony Gordon is the best-selling author of The Wrong Knickers and Mad Girl.
Bryony will discuss her books, her relationship with mental illness and recovering in the public eye.
In her new typically funny and hugely inspiring memoir, Eat, Drink, Run - How I Got Fit Without Going Too Mad,
Bryony shows us how extraordinary things can happen to us all, no matter what life throws at us, if we're just willing to keep going...
CPSL Mind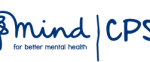 CPSL Mind is the local Mind charity for Cambridgeshire, Peterborough and South Lincolnshire. They provide a wide range of services to support those recovering from mental health problems, CPSL Mind promote positive mental health and tackle mental health-related stigma and discrimination across our communities.
Every year, one in four of us will experience a mental health problem. But hundreds of thousands of people are still struggling. Zoe Doherty, Fundraiser for CPSL Mind said, "Support from organisations such as Meet Cambridge makes a massive difference to our charity as it enables us to continue to provide the much needed help and support to local people who are struggling with their mental health."
 
Our Sponsors
The generous support of the following organisations has made this event possible, thank you all!
 
Kettle's Yard

Kettle's Yard has recently joined the Meet Cambridge portfolio after an extensive refurbishment and it is the perfect venue to host this special event, not only becuase of the great spaces available, but also because of the story it has to tell and its significance to our event and its purpose...
Kettle's Yard was created by Jim Ede. Jim had served as an officer in the First World War; he opened Kettle's Yard in 1956. An oasis of calm, Kettle's Yard, was born of Ede's sense of loss. This sense of loss, in part at least, can be traced right back to the War.
Jim's rectitude and paternalism were familiar qualities of many of the survivors of the Great War. An entire generation of grandfathers, great uncles and family friends, who had served on the Western or other fronts shared a strange past and their stories of the First World War were part of the troubled history of each family.
The traumas of his service on the Western Front, the mustard gassing, repatriation, convalescence and eventual nervous breakdown, lay deep within his views about art and life. Kettle's Yard's director Andrew Nairne believes that Jim Ede was psychologically damaged by his wartime experiences. Not in an especially grand way, just in a quiet narrative of returning, injured, early on in the war; being forced years later to confront wartime terrors through a second disaster; suffering a nervous breakdown; and carrying emotional scars for the rest of his long life.
Jim intended the house at Kettle's Yard as a retreat, where visual harmony might be experienced, without distraction. It looked inward: the discreet side entrance, the enclosed cottage rooms, the sequencing of views and spaces, the treasured objects carefully positioned in relation to one another, the pearly light delicately controlled, all gradually contrived to slow the pulse of the visitor.
A place further removed from the horrors of the Great War than the house at Kettle's Yard is hard to imagine.
 
CDC Events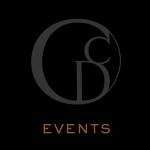 Trusted by our clients to deliver creative, exciting and professional events.
At CDC events, we offer a full event management service, from venue sourcing and marquee design to entertainment and production. Having started as The Cambridge Dining Company, we bring our catering expertise to events through our renowned, sustainably sourced and freshly prepared food. Whether it's serving a five course dinner to 900 guests, hosting a champagne reception for corporate VIPs, or creating a summer festival, we challenge ourselves to create events that are truly memorable. 

 
Pinkster Gin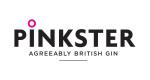 Founder Stephen Marsh, didn't set out to make a pink drink. Whilst experimenting at home, he worked his way through an entire fruit bowl before discovering that raspberry delivered the best flavour. After developing the recipe, he promptly quit his accountancy job, launching the business from his kitchen table in 2013. Fast forward five years and flavoured fruit gins all the rage, but with its commitment to using fresh fruit, Pinkster remains the natural choice.
 
Win an Exceptional Experience
Help us to raise even more money for CPSL Mind by taking part in our Exceptional Experiences prize draw. Your event ticket includes one free entry and you can buy more chances to win on the night, so please remember to bring some cash! Raffle tickets will be priced at £5 per strip.
You could win...
A 2-night stay for two at the Hilton Cambridge City Centre in an Executive King Guestroom. Includes breakfast, Executive Lounge Access, complimentary valet parking, Champagne on arrival, Afternoon Tea for two in the Lounge and complimentary punting tickets for two on the River Cam - generously donated by the Hilton Cambridge City Centre
A once in a lifetime opportunity to walk over the roof of one of Cambridge's most iconic landmarks, King's College Chapel. Up to 6 guests can take in uninterrupted views of the city from a vantage point that few get to experience - generously donated by King's College
Enjoy an afternoon tea for 2 with a glass of champagne each, the beautiful riverside setting of the DoubleTree by Hilton - generously donated by the DoubleTree by Hilton Cambridge City
A private tour with the Gallery Curator of the Heong Gallery, a contemporary gallery at Downing College for up to 4 guests with a bottle of champagne to share to whilst you're perusing the collections - generously donated by Downing College
Will it be brunch, lunch or dinner? You choose, with a complimentary meal for 4 people at Revolution - generously donated by Revolution
You and up to 5 others can enjoy an exclusive tasting in the historic setting of St John's College. Try a selection of artisan British cheeses accompanied by St. John's College Port and Pol Roger Champagne - generously donated by St John's College
Afternoon tea for 2 in the decadent surroundings of one of Cambridge's newest hotels, Tamburlaine - generously donated by Tamburlaine
Head underground into the wine and port cellars of Sidney Sussex College and discover a part of the College not usually open to visitors, you and up to 9 other guests can hear all about this historic space over a complimentary glass of fizz! Generously donated by Sidney Sussex College
A private tour of Kettle's Yard, a beautiful and unique house in Cambridge, England with a distinctive collection of 20th century art, and a gallery exhibiting contemporary and modern works. The tour is for 2 people and those lucky enough to go will also receive a Kettle's Yard goody bag - generously donated by Kettle's Yard
Take some time out in the city and enjoy punting, a picnic and an overnight stay for 2 people in one of Cambridge's youngest Colleges, Robinson College - generously donated by Robinson College
Sunday lunch for 2 at Graffiti, a contemporary restaurant at Hotel Felix, a stylish boutique hotel just a stone's throw from the city centre - generously donated by Hotel Felix
Win a case of wine, perfect if you have a celebration coming up! Generously donated by The Granary Estates
Take a private tour of Cambridge's Ship of the Fens, Ely Cathedral. You and a guest can enjoy an exclusive look behind the scenes at this magnificent building accompanied by one of the Cathedral's expert guides. Generously donated by Ely Cathedral
An overnight stay with breakfast for 2 people at Clare College, the second oldest of Cambridge's Colleges. Set along the banks of the River Cam the College in set in stunning gardens, right in the heart of the city - generously donated by Clare College
Relax and unwind with a wellness afternoon for 2 at The Gonville Hotel, enjoy a 60 minute treatment each, lunch in the Atrium and a glass of Prosecco each to round off your visit in style. Generously donated by The Gonville Hotel
Breakfast for two at the Danish-inspired Møller Centre…..probably the best breakfast in Cambridge.