The event industry faces unprecedented change post-COVID-19 but what will future conferences and events look like when we meet up again?
LIVE Panel Discussion: In-Person v Hybrid v Virtual Events
Wednesday 9 December 2020 at 11.00 am - noon (GMT)
Join us for a live discussion with our panel of experts...this free event will delve into how these event formats compare, the technology available, and what the impact might be for organisers, for venues, and for the delegate experience... 
                                                                                                   
Meet the Panel

Nick Milne, Robinson College, University of Cambridge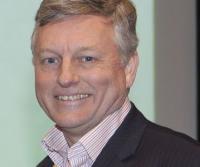 Nick is Domestic Bursar, Fellow at Robinson College, and a Director of Meet Cambridge. With a career spanning over 40 years in the event industry, Nick has extensive knowledge of the sector; having weathered previous storms, he is confident that conferences and events will bounce back post-COVID, but will they be the same and what role will technology play?
It promises to be an interesting discussion and we are delighted that Nick will be leading and facilitating the session for us.


 


Zoe Stubbings – St Catharine's College, University of Cambridge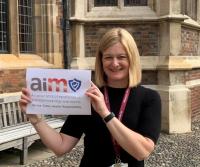 Zoe is the Conference and Events Manager at St Catharine's College, Cambridge. With previous experience of working in academic venues throughout Cambridge, Zoe has been involved in delivering busy event schedules for over 13 years, she's managed everything from small internal meetings to private events for visiting Heads of State, including The Queen. 
Zoe's current role sees her tasked with developing a marketing strategy in line with the College's latest building project which plans to renovate, modernise and integrate its central event spaces, ready for a relaunch in 2022.  Most recently, Zoe has been looking at technology trends and researching virtual and hybrid options for conferences and events.  We are delighted that Zoe will be joining us to share her findings and her opinion from a venue's point of view.

 
Chris Watson, Venue Audio Visual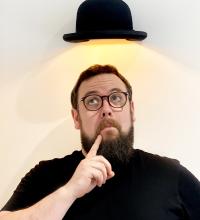 Co-founder and Director of Venue Audio Visual, Chris has been involved in live production and hybrid event solutions for local and global audiences for years, working with some of Cambridge's top organisations and venues.  This year, in response to demand, he has developed a new virtual conference service which has proved incredibly popular.
Chris and his team have been unbelievably busy, from small seminars to virtual award ceremonies, as well as an international conference for 5000.  He will be sharing his experiences of working with organisers, speakers and venues, the technology on offer and what we might expect for the future.





 
Suzy Howes – Suzy Howes & associates ltd.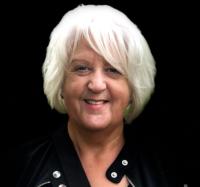 With over 20 years' experience in delivering physical events, both in Cambridge and further afield, Suzy Howes & associates ltd. pride themselves on working with clients to offer strategic thinking and solutions to create exceptional environments. 
A member of the Association of British Professional Conference Organisers (ABPCO), Suzy has worked with a number of Meet Cambridge's clients on local events and association congresses.  
In what would have been an exceptionally busy year for international conferences, Suzy and her team have found themselves managing a raft of postponements, assisting clients as they navigate the options available to them and working with organisations as they consider whether hybrid and virtual solutions can replace face-to-face experiences.

 
Rose Padmore & Madalina Marincas – Opening Doors & Venues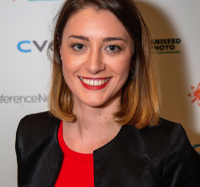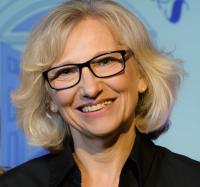 Opening Doors & Venues is an independent and respected Professional Conference Organiser (PCO) established in 2000.
Rose and Madalina, together with their associates, specialise in providing a full event management service, with a particular mission to help organisations effectively communicate important messages through memorable conferences and events, stress-free, at a local, national and international level.
Fresh from a 5-day international congress, Rose and Madalina will share their experience of having to switch from a physical event for 600 to a virtual event for 3000 almost overnight.  Hear about their journey from PCO to DCO, their race to research software platforms, how the event worked and what, if anything, they would do differently next time.